PaSta AG and SilverSan AG
PaSta AG was founded in 2008 in the Principality of Liechtenstein. Our mission is the commercial use of patents for water and drinking water treatment as well as consulting services for all applications using our patented technology.
manage patents and trademarks
consulting for OxyCat® clients
market observation
general licensee: Manufacturing of products
quality inspection at our production laboratory in Rorschach, Switzerland
internal and external application research
All our patents are for inventions by Dr. Heinz Stadelmann pertaining to catalytic optimization of catalysts in the area of water treatment and water contamination control.
Patents include:
manufacturing of catalysts according to our SilverSan® procedure
application of OxyCat® catalysts which have been manufactured according to said procedure
requirements regarding basic materials (group 11 metals): Johnson Matthey, Switzerland ("custom made" for SilverSan AG)
SilverSan® and OxyCat® are registered trademarks owned by PaSta AG. OxyCat® catalysts are manufactured exclusively by our sister company SilverSan AG in Rorschach, Switzerland using our SilverSan® procedure.
Operational tasks are strictly divided between PaSta AG and our sister company SilverSan AG.
The starting shot – our first patent.
Our Services
For initial inquiries regarding effects, possible applications and approvals please reach out to PaSta AG. Together with SilverSan AG we will look into how we can translate your wishes and ideas into marketable products. Our portfolio ranges from pre-products to marketable end products. Due to its high flexibility, OxyCat® can usually be integrated into existing systems or products without considerable additional effort.
Our Cooperations
As our customer you will have the opportunity to tweak your existing product, explore new business fields, and expand your portfolio. All marketing will be done in our name. We will be by your side as consultants, and also assist you in the creation of advertising material and efficacy tests.
This is your chance to stand out: You won't find OxyCat® anywhere else.
Head of Research and Development:
Dr. Heinz W. Stadelmann
Heinz Stadelmann studied chemistry in Karlsruhe, Germany and obtained his PhD in Stuttgart, Germany. As group manager at Max-Planck Institute in Stuttgart and Corporate Research at ABB in Heidelberg, Germany; he successfully developed new procedures for the modification and application-specific enhancement of catalytically active surfaces.
In 1993 Heinz started his own consulting business: SilverSan Healthcare Technologies SARL was created in 2002 in Paris, France. The company's mission was the production of proprietary catalysts. During that time he also started to focus on water treatment.
With the founding of SilverSan AG and PaSta AG in 2007/2008 he relocated to the Rhine Valley where he lives today in Ruggell, Principality of Liechtenstein.
Business and Legal:
Dr. Peter Prast, MBA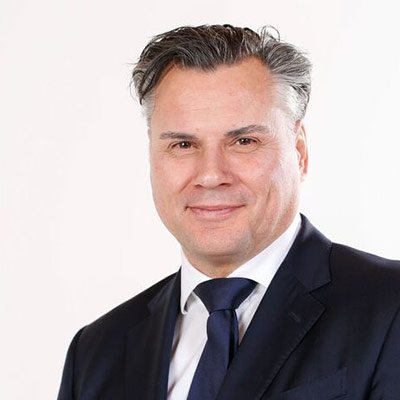 Peter Prast is a Liechtenstein native . He lives in Planken, Principality of Liechtenstein. He studied law at the Universities of Vienna and Innsbruck, Austria. He obtained his doctorate degree from St. Gallen University, Switzerland. In addition, he completed his Master of Business Administration (MBA) in Chicago, USA.
Peter Prast is a member of the management team of Allgemeines Treuunternehmen (ATU), and since the founding of Pasta AG, he has been a member of our administrative board. For many years he worked as an adjunct chief justice at the Royal High Court of Liechtenstein, and he was also a council member at the Private University in the Principality of Liechtenstein (UFL). As a business lawyer, he is in charge of the legal and business department at PaSta AG.
PaSta AG Is Looking for Sales and Technology Partners
Our strength: development and scientific technical support for our patented technologies. All basic materials are being produced exclusively for us by renowned German companies under the guidance of Johnson Matthey, Switzerland – "custom made", so to speak!